President of the Republic of Serbia Tomislav Nikolic awarded Mr. Franz Weber with the Silver Medal for Merits @ 30 July 2013 03:40 PM
---
President of the Republic of Serbia Tomislav Nikolic has recently awarded Mr. Franz Weber, Swiss ecologist, novelist and journalist, for his contribution to the public and cultural sphere.
Mr. Weber has received his Silver Medal for Merits from S.E. Milan St. Protic, Ambassador of the Republic of Serbia to Swiss Confederation, at the cermony held in the Embassy in Bern on Monday, July 29, in the presence of his collaborators, guests from the Swiss Foreign Ministry and distinguished guests form Serbian Diaspora.
Mr. Weber's role and activities in protection of cultural and spiritual heritage, especially on Kosovo and Metohija, have been recognized by Serbian people and its leadership.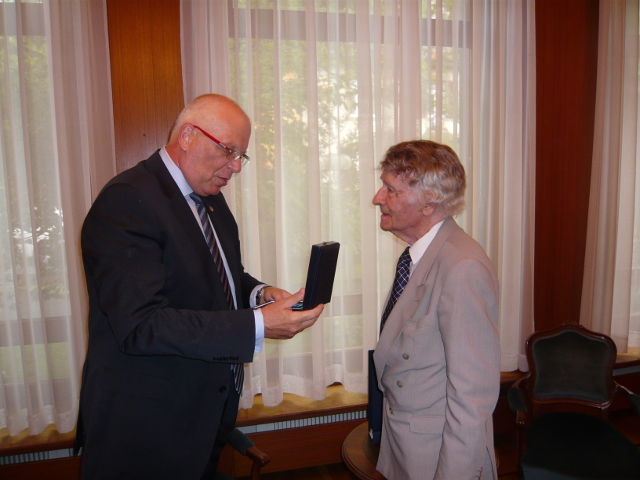 In his speech, Mr. Weber expressed his enormous gratitude to President Nikolic and Serbian people for this award and, especially, for this continuos work that has been honored and appreciated in both countries, Serbia and Switzerland.
---